The first Polish Parish in the Boston Area -1893.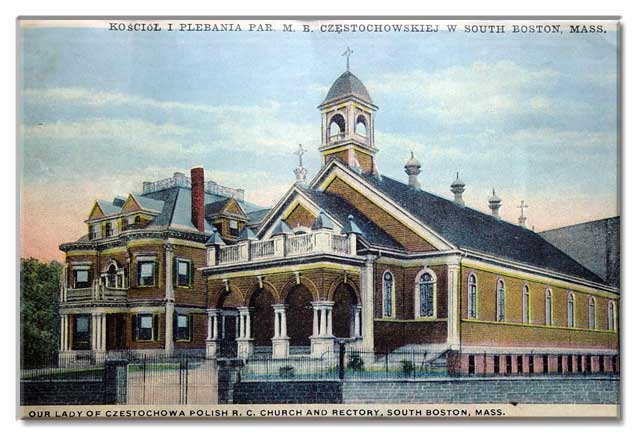 * * *
TUA RES AGITUR
Message from The Greater Boston Polish Historical Society.
South Boston, October 2nd, 2004.
In an effort to make you aware of the interesting history of Polonia in Boston area; we have decided to create this web site for Our Lady of Czestochowa Parish.
The object is to make you aware of the records that are available, to tell about what happened in years past and to seek your help in adding to our collection. Perhaps you have an untold story, some old photos, church or family records, or a history of a local business that you would like to share. Our Committee will make copies of your information and return the originals to you.
We would also like to receive your opinions on this website. Thank you for all your time.
_____________________________________